Mix, Twist & Bake Lancaster Made Pretzels in the comfort of your own kitchen!
Prepackaged with salt, yeast and mix. Just add water and baking soda and you're on your way to making fresh soft pretzels from the comfort of your home!
Ingredients:
One 1.5 pound bag of Dough-Mix makes 8-10 pretzels
(Wheat/Flour Blend)
Salt Packet
Yeast Packet
Kosher Certified
GMO-Free
PA Preferred
*Does not include non-stick spray or baking soda!
Q. How long will it take to arrive?
A. 3-5 business days
Q. How many pretzels does the kit make?
A. 8-10
Q. Will I need my own non-stick spray?
A. Yes
Q. Will I need my own baking soda?
A. Yes
---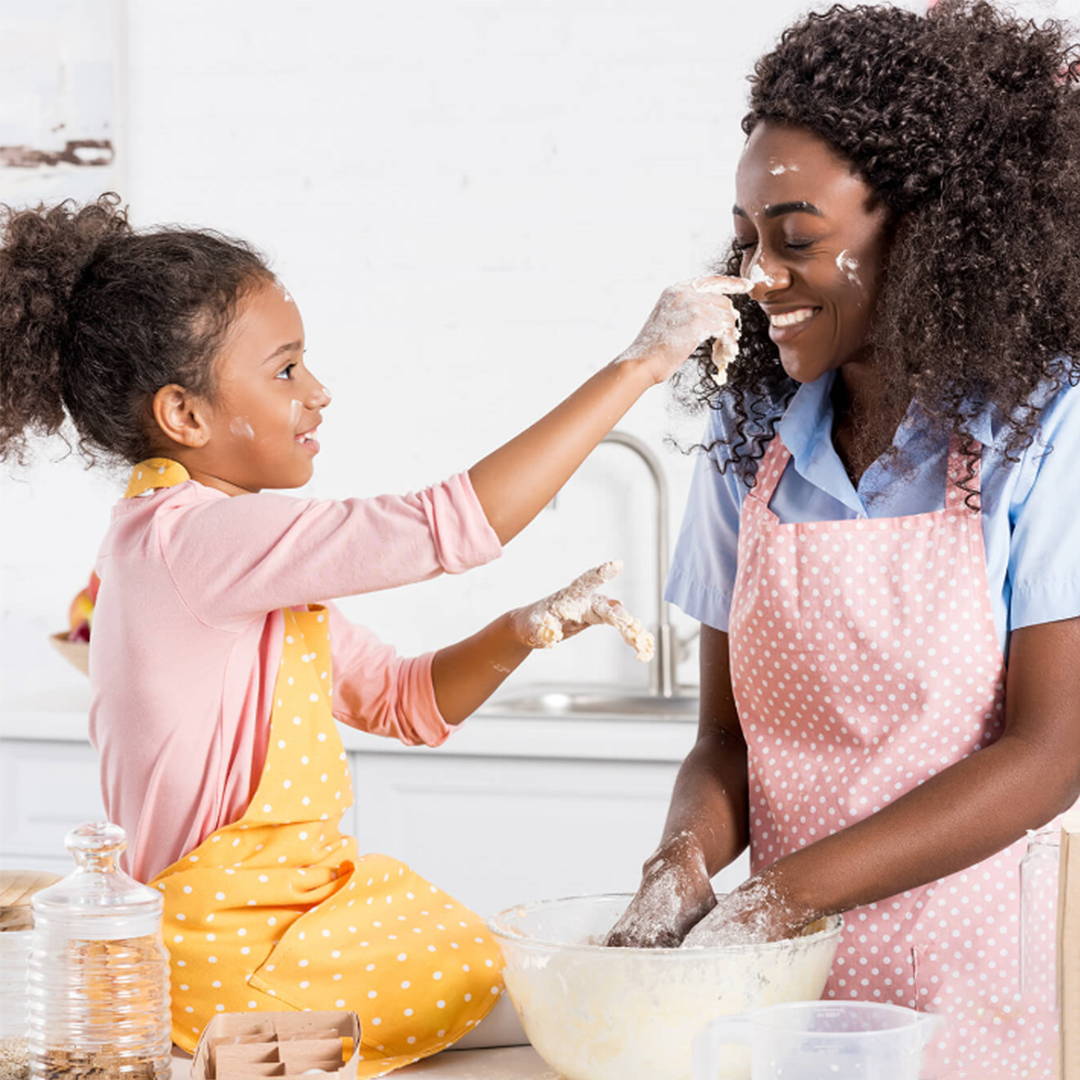 QUALITY TIME
GUARANTEED TO
END WITH SMILES


The Dutch Country Soft Pretzel Kit brings you an experience that is a fun, unique, and tasty without having to leave your home.
We understand how valuable it is to have quality family time that ends with smiles.
---
Family time just got a lot cooler.
Your DIY Moms pretzel kit isn't just a kit, it's an experience for the entire family to enjoy! Each kit is firmly packaged with ready-to-use ingredients.
Combined with easy-to-follow instructions, these kits are a painless way to tasty treats and great times!
---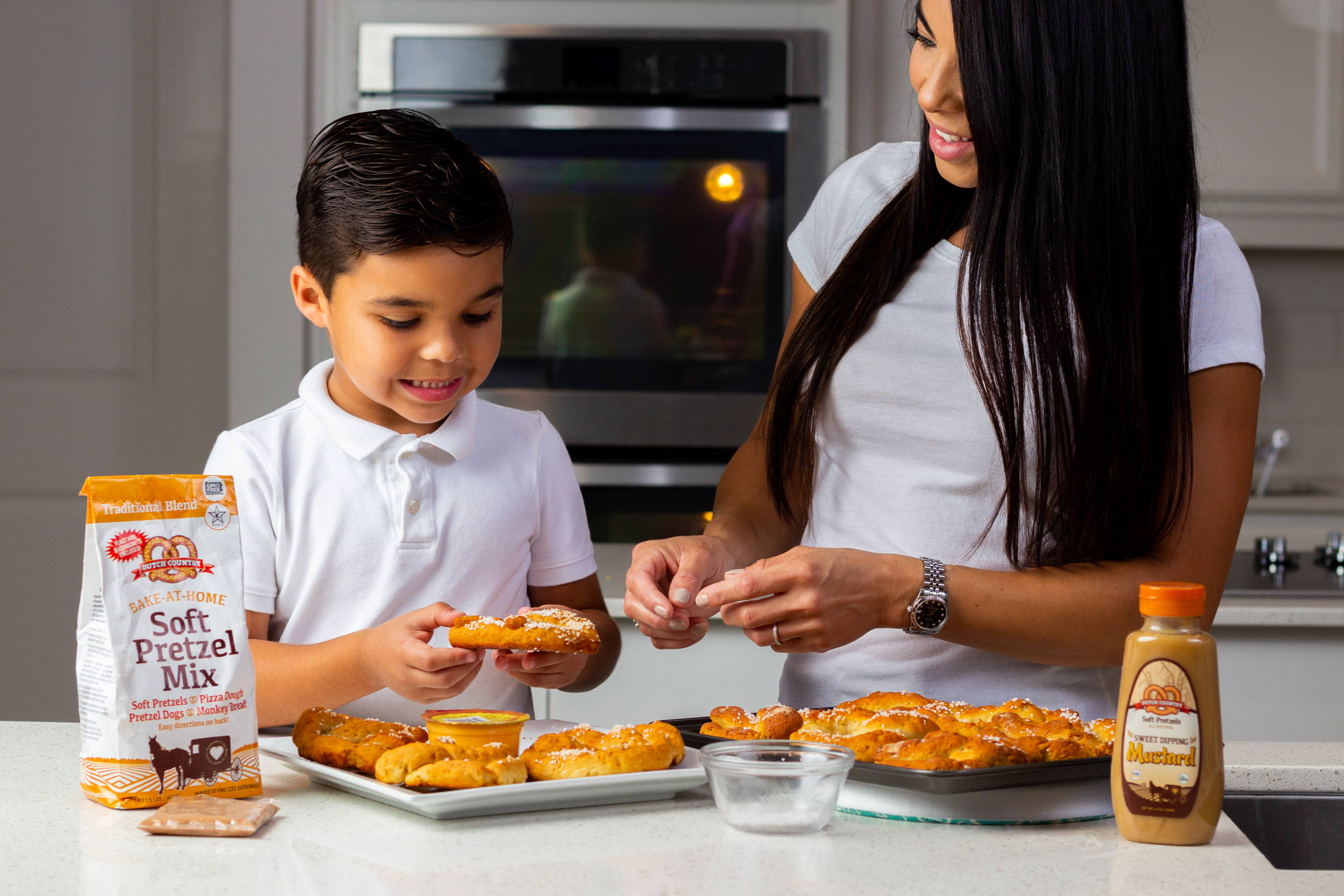 Guaranteed smiles: that's what we want from you every step of the way! Whether you're mixing, rolling, baking, or eating, you can look forward to a seamless experience for soft-baked pretzels!
Our DIY pretzels provide a screen-free experience and a chance for anyone of any age to have fun in the kitchen.
---
Moms know that quality ingredients are essential for a great recipe.
Our mix is hand-made straight from the heart of pretzel country — Lancaster, Pennsylvania.
Formulated from all-natural ingredients and no additives or preservatives.
With a mix this authentic, you'll never want to visit a mall pretzel kiosk again!
---